LIVE: 9 PM EST
Monday, 6th
Topic:  COVID-19 & Lung Injury - How IV Vitamin-C Can Help
Boost Your Immune System
Fight Viruses
What's In The Bundle
Fight Viruses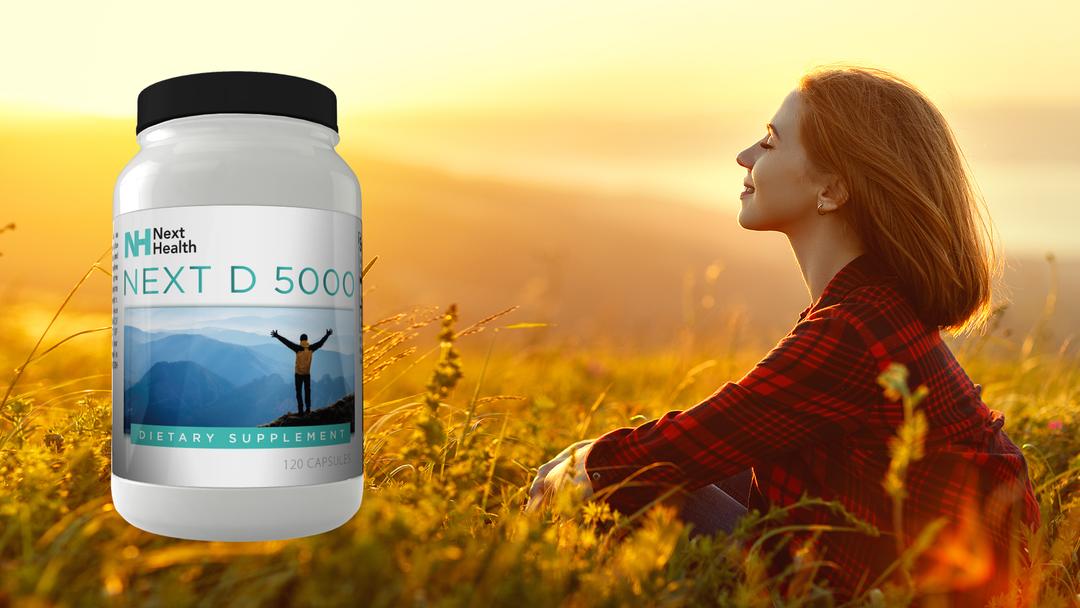 Next D 5000
Vitamin D is a steroid vitamin, a group of fat-soluble pro- hormones that are best known for the role they play in supporting bone health and aiding in the absorption of calcium and phosphate from the gastrointestinal tract. A growing body of research highlights its important role in supporting other body systems, including cardiovascular and blood sugar balance, musculoskeletal strength and neurological and immune function, enabled by its ability to target over 200 different genes throughout the body. At the same time, deficiency and insufficiency of this important nutrient has reached epidemic proportions around the world, making the achievement of optimal levels extremely important than ever to overall health and wellbeing.
Next Focus
This product includes a concentrated and bioavailable source of two key B vitamins- B12 and folate. Each tablet provides 5,000 mcg of methylcobalamin and 1,000 mcg of folate as Quatrefolic® (100% 5-MTHF). This synergistic blend of methyl-donating B vitamins quickly boosts tissue and brain levels to support numerous systems in the body.

Vitamin B12 works along with folate in many body processes. These include increasing metabolic energy and red blood cell production, supporting mood regulation and cognitive function, up-regulating methylation, increasing DNA synthesis and repair, and supporting the formation of the protective myelin sheath, the insulating exterior that speeds up nerve cell transmission.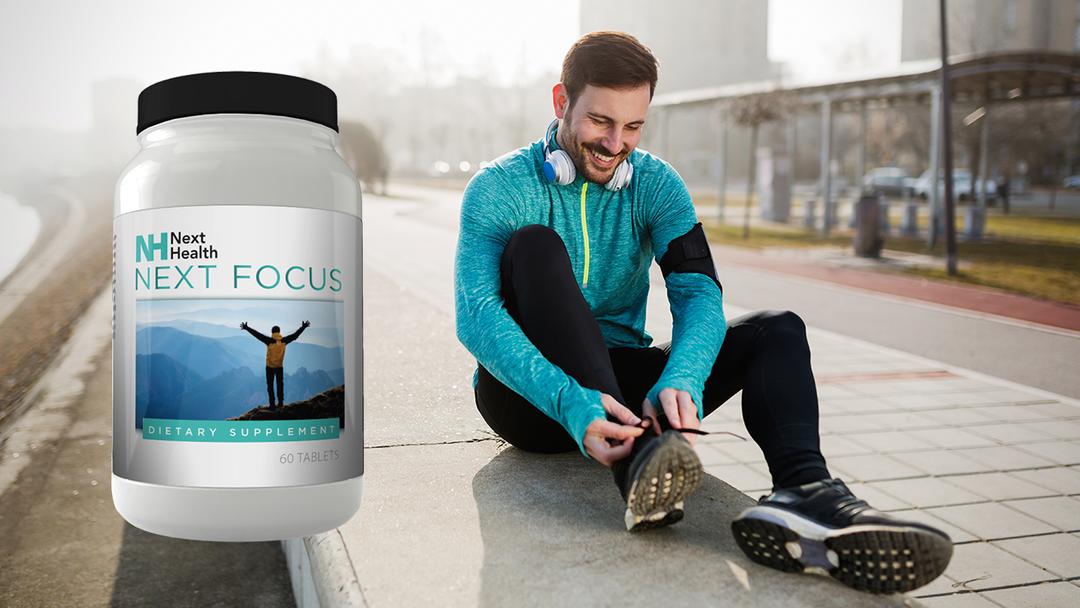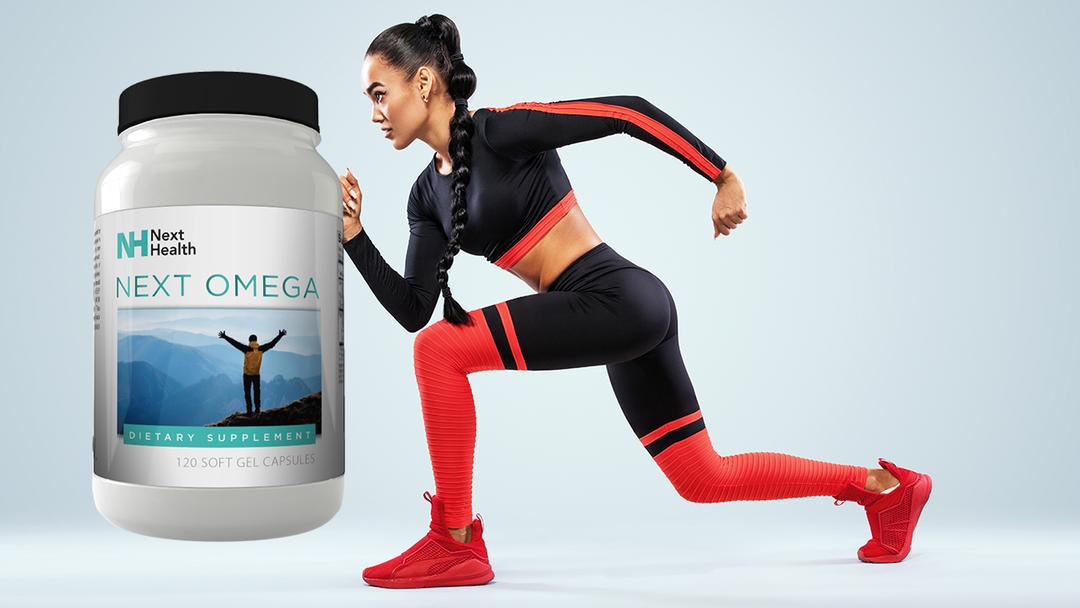 Next Omega
This product is a high-concentration fish oil sourced from waters off the Chilean coast. As the world's least industrialized coastline, these cold, fresh waters provide the cleanest, most sustainable source of fish in the world. This product provides 820 mg of eicosapentaenoic acid (EPA) and docosahexaenoic acid (DHA) per soft gel as natural triglycerides, the preferred form with superior absorption. Vitamin E (as mixed tocopherols) and rosemary extract are used to ensure maximum purity and freshness. This exclusive fish oil is purified, vacuum-distilled and independently tested to ensure heavy metals, pesticides and polychlorinated biphenyls (PCBs) are removed to undetectable levels. Extensive research has shown that EPA and DHA from fish oil enhance cardiovascular health, promote better brain function, and support healthy skin, joints and connective tissues.
Next Buffered C
Vitamin C's role in immune enhancement has been strongly evidenced in supplementation research to increase natural killer cell activity, lymphocyte proliferation and immune balance. Vitamin C is also a potent antioxidant, acting to neutralize free radical damage to cells, including DNA, lipids and proteins. As a free radical neutralizing agent, vitamin C readily donates electrons to unstable molecules and breaks the chain of free radical damage to cells and tissues. Vitamin C is also involved in the synthesis of collagen, carnitine and neurotransmitters. The vitamin is considered essential to humans, and while most mammals are able to synthesize vitamin C, humans cannot. As a result, exposure to smoke, pollution, radiation, heavy metal exposure and high-stress lifestyles all increase the body's requirement for vitamin C.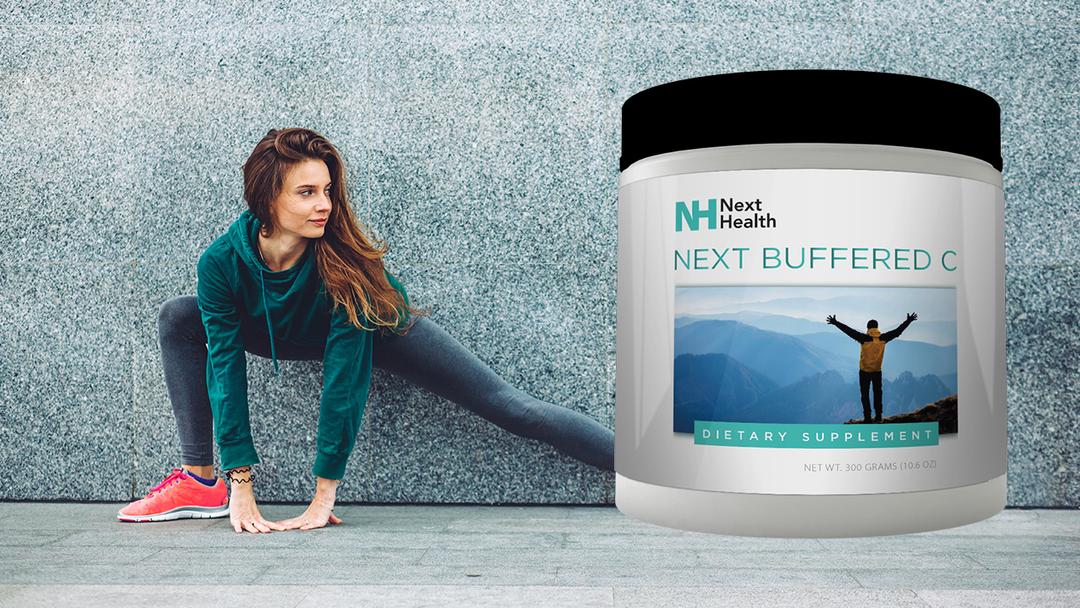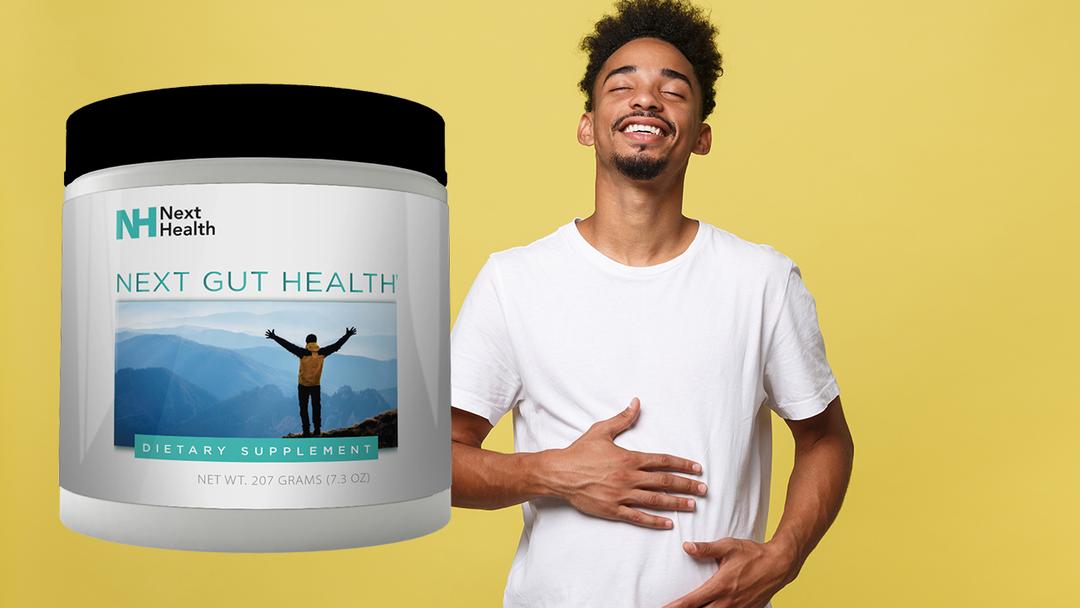 Next Gut Health
This product is designed to promote the health and barrier function of the gastrointestinal (GI) lining. Its unique formula includes nutrients that support the gut mucosal epithelium. The purpose of the epithelium is to allow the digestion and absorption of dietary nutrients while keeping unwanted toxins, microbes and food particles from passing directly into the body. This product includes a high dose of L-glutamine (4 g), which serves as nutrition for the gut lining. It provides 400 mg of deglycyrrhized licorice root extract (DGL) and 75 mg of aloe vera extract, both of which protect and promote the health of the gut mucosa. N-acetyl glucosamine and zinc boost GI integrity.
Next Biotic
This product is a unique probiotic formula designed to deliver active organisms that have been shown to promote healthy gut flora, protect intestinal integrity and boost immune function. Each capsule provides 7 proven probiotic strains chosen for their ability to withstand the harsh gastrointestinal (GI) environment and adhere to the intestinal tract. Included in this formula is Saccharomyces boulardii, an extensively researched microorganism shown to help restore microflora balance by enhancing "resident" probiotics. This product features BioShield Technology, an innovative process that preserves probiotic organisms and releases them in targeted amounts in the intestines for maximum benefit.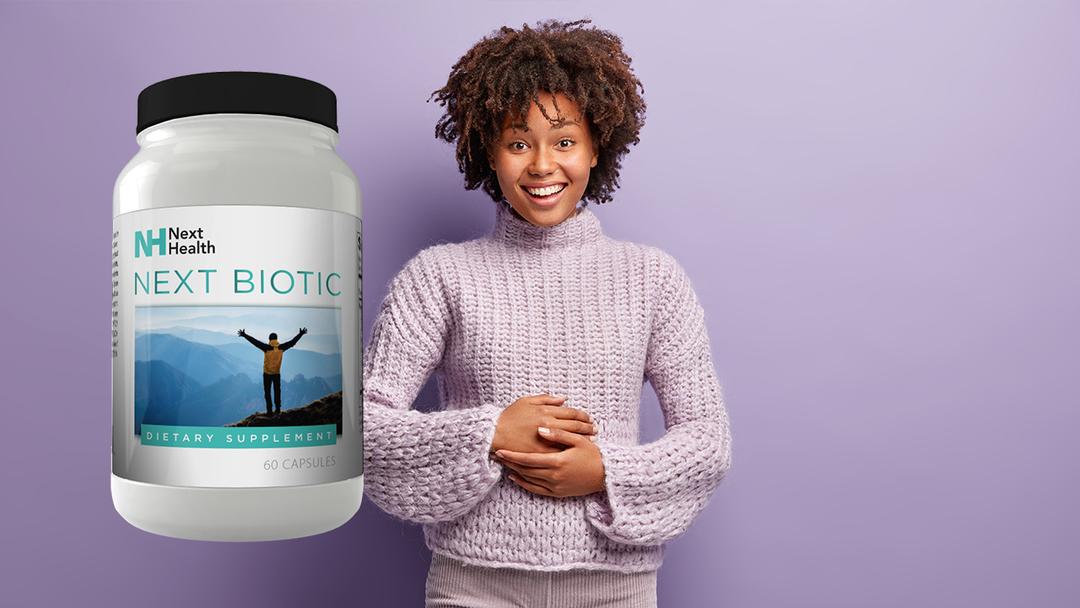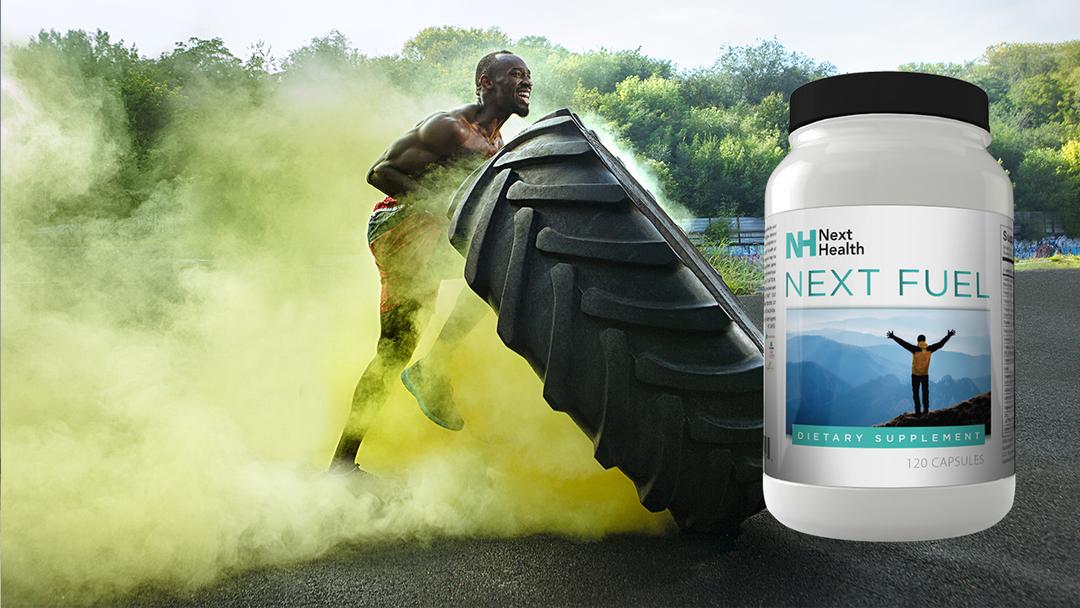 Next Fuel
This product is a scientifically formulated blend of nutrients specifically designed to boost cellular and mitochondrial energy production, maximize antioxidant capacity, support detoxification, and strengthen immune response. Based on peer-reviewed, double-blind research, this product provides a unique blend of acetyl L-carnitine, alpha lipoic acid and N-acetyl cysteine. All have shown to produce a dramatic increase in immune function and energy output. This product also includes key micronutrients and phytonutrients, including green tea, broccoli seed extract and resveratrol, to protect the mitochondria and continually renew the cycle of energy production.
Next Liposomal 
Liposomes are double-layered bubbles that protect and deliver nutrients to cells throughout the body. Liposome-encapsulated supplements offer maximized absorption with every dose by outsmarting your body's nutrient absorption barriers. Because of their composition, liposomes can pass through the intestinal wall and into the bloodstream for distribution to the cells. From there, they can assimilate into the cells and through the cell membrane to release the nutrients. 
Absorption from the digestive system varies by nutrient. Vitamin C, for example, is absorbed almost exclusively in the small intestine and requires sodium-dependent vitamin C co-transporter (SVCTs) proteins. Without these proteins, Vitamin C isn't absorbed.
Liposomal nutrients achieve maximum absorption in the bloodstream and cells by bypassing absorption barriers without relying on transport systems.